Awwww, a cat in a squid hat!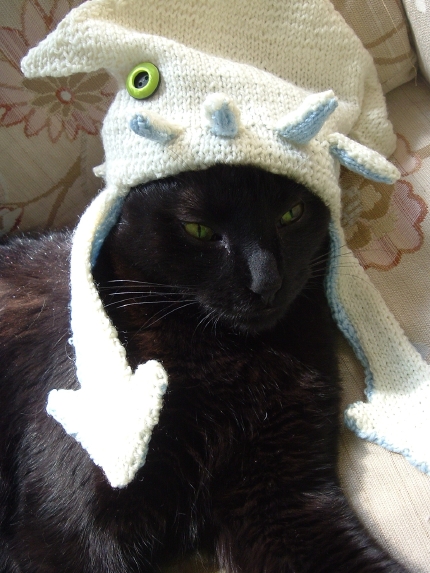 An origami squid, created by Peter Engel.
Design available in his book 'Origami from Angelfish to Zen', Dover Publications, New York. 1994 edition. (Previously published as Folding the Universe. Vantage Books, New York. (c) 1987-1989.)

And I so need this on DVD. Why are we stuck with Nickelodeon and the like in NL, and no Adult Swim?
Squidbillies, the Georgia hillbilly squid....
Aqua Teen Hunger Force looks like fun too.